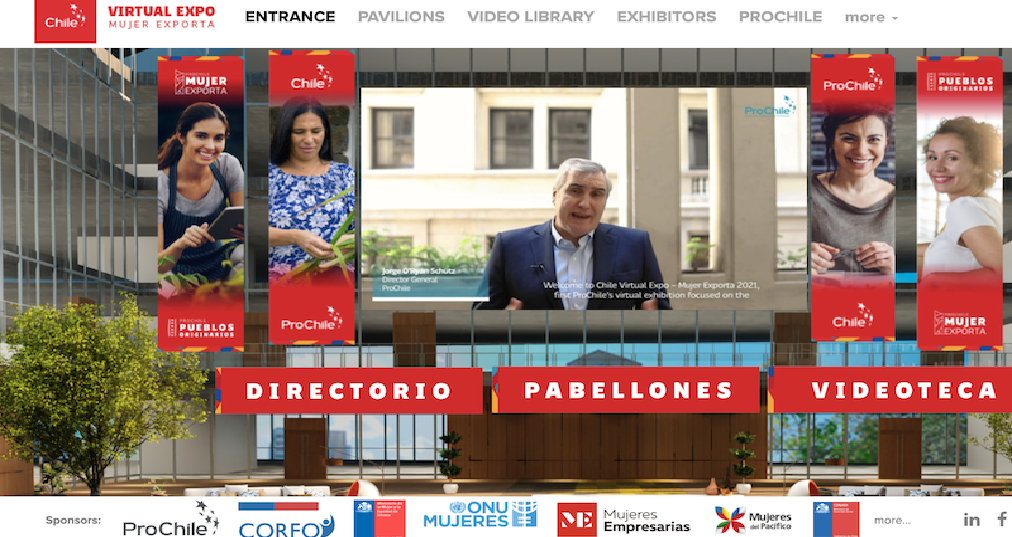 Jewels of Rapa Nui, vineyards cultivated by the Lickanantay indigenous community, honey produced in the driest place in the world and Chilean native gin, these are just some examples that you will find in Chile Virtual Expo Mujer Exporta 2021, the first Chilean virtual event to promote the international trade of companies led by women.
The event is part of ProChile's inclusive international trade strategy, with female economic empowerment being the focus of more than 25 trade agreements, events and training focused on the commercial expansion of companies led by women in order to provide access to business opportunities, support internationalization and increase its presence in international markets.
"Last year, 472 companies led by ProChile beneficiaries exported more than 1 billion dollars to 111 world markets, despite the impact on trade and global mobility of confinement due to the Covid-19 pandemic, 140 companies led by women sent their products to North America ", says Jorge O'Ryan, General Director of ProChile
This year, Chile Virtual Expo Mujer Exporta 2021 will hold its first version, from July 27 to 29, with the offer displayed in seven pavilions: Ancestral; Fashion, textiles and footwear; Tourism and Services; Food and Agroindustry; Wellness and hobbies, object designs and jewelery; Wines, beers and spirits.
"The greatest attribute of the participating companies is not only the quality and exclusivity of their products and services, but also those who are behind them and benefit from this commercial exchange. Women went back 10 years in labor participation with the pandemic and like ProChile , we want to support them especially through our Women Exporta Program and other tools of the institution ", affirms the National Director of ProChile, Lorena Sepúlveda.
It should be noted that the "Ancestral" pavilion will be exclusively for companies led by women belonging to indigenous peoples. With such a strong cultural heritage from the Aymara, Quechua, Mapuche, Rapa Nui, Diaguita, among others, indigenous producers stand out in crafts, goldsmithing and textile entrepreneurship.
Sign up for free here or consult ProChile's social media channels if you are interested in receiving more information about a certain company.